Curaprox DF 820 Dental Floss
Curaprox DF 834 Dental Floss advantages:
For particularly tight gaps, e.g. between the front teeth
Use it carefully to prevent damaging the gum
Product description
Super resistant to tears. And PTFE-coated for a wonderfully smooth experience – the floss tape slides easily through tight, interdental spaces. And cleans wonderfully well.

This innovative dental tape is made of extremely tear-resistant PTFE tape. Thanks to this PTFE coating, it also slides particularly easily through the contact points.

The front teeth, particularly the lower ones, are often very close together. So close that not even our CPS prime 06 interdental brush can be used. Dental floss is perfect in cases like these. Dental floss can also be very useful for implant care; fleecy thread is recommended for this, but always remember to use it correctly and carefully.
Packaging includes
Use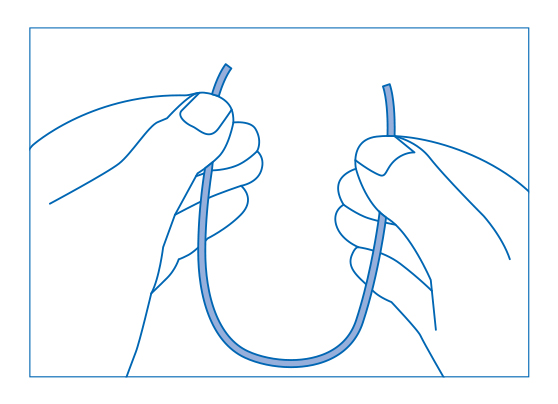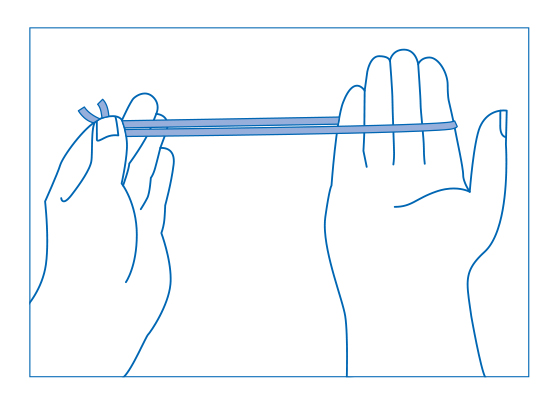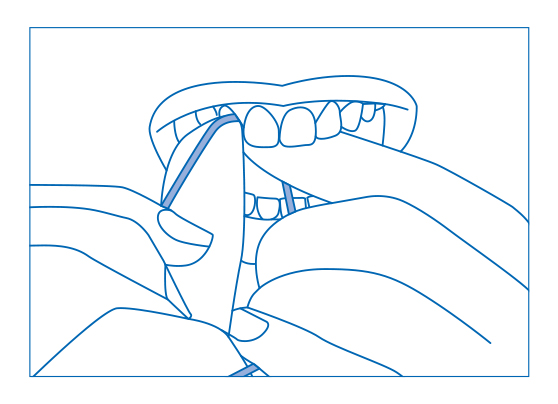 The Loop Technique
Cut off 50 cm of the floss, put both ends together and make a double knot so that the newly formed loop can tightly wrap four fingers. If the loop is too large, it will be difficult to guide its movements. There should be only a minimal distance between the thumb of one hand and the index finger of the other hand when tightening the floss. In this way, the placement of the floss into the interdental space is well managed and safe, meaning there is no risk of injury to the gum in the interdental space.